Writing this post is bittersweet as we are rounding out summer and heading into fall in the next couple months. I have always loved summer and summer fashion but when it comes to my favorite season for clothes, fall it is!
This year is no different as the runways have been on fire with some seriously amazing work. Recently I attended Fash-Bash at the Detroit Institute of Art and was in complete heaven  with the styles that Neiman Marcus presented for the upcoming season. Below we will dive into some of the latest and greatest as well as what to start looking for to turn your walk to work into a runway.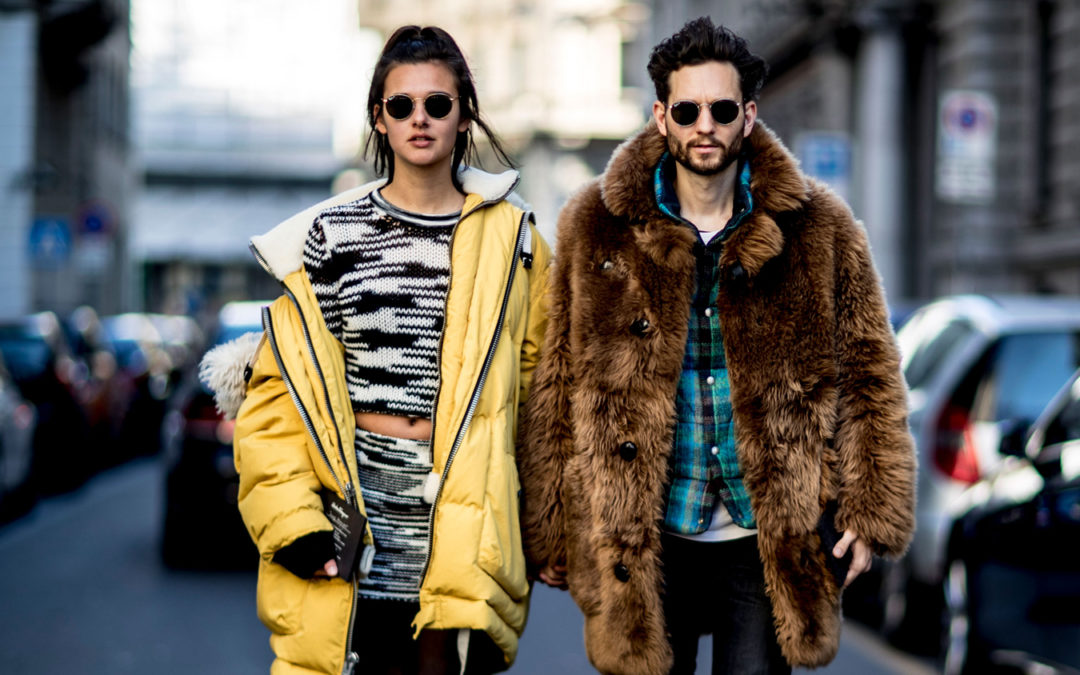 Overall :
When it comes to the general themes for Fall/Winter 2018/19 we are seeing a decent amount of 70's and 90's inspiration with a lot in Patterns. The normal things such as plaids and layers are also a traditional must but we are using them in new ways for 2018.
Layers of bold patterns and bold colors have graced just about every runway this year as well as oversized items. For the last couple of years we have had a lot of skinny looks when it came to style and fit but for the coming season we are seeing A LOT of more relaxed lived in fits. You can find these in not only pants and shirts but jackets and even some designers created oversized shoulders for men which personally makes me feel like I'm twelve trying to wear my dads suit but its definitely a look and that I appreciate. 
As well as oversized Layers we are seeing a lot of shearing and textures that give a really cool vibe to any outfit. Street ware is still very popular but with the modern touches mentioned below to really accentuate fall and the current fashion climate.
Women:
Here are a few bullet points we at The Virgo Effect noticed making waves from this seasons runway shows.  
Bold Reds and Violets
Loud Patterns
Layered Textures and Patterns
Street-Ware Paired with More Classic Pieces.
Oversized Jackets
Relaxed Lived in Fit
Deep/Bold Floral Designs Differing From Summer.
Mismatched Patterns 
Saville Row Jackets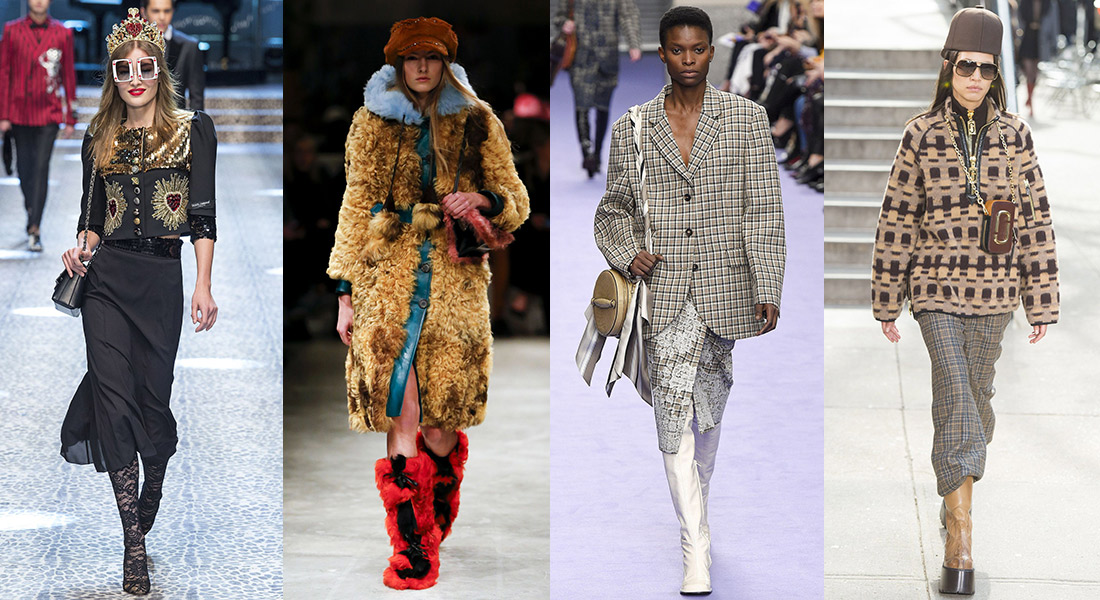 Men:
Lets hear it for the boys? Below are some of the trends they strut.
Loud Prints and Logos
Oversized Shoulders/Relaxed Fit
Western Themed Shirts and Stitching
Deep/Bold Florals Differing from Summer. 
Mismatched Layers and Textures
Pinstripes
Layered Leather Looks
Shearing
Night Glam Styles (Sequence, Shiny Leather and Reflective materials) 
Futuristic Vibes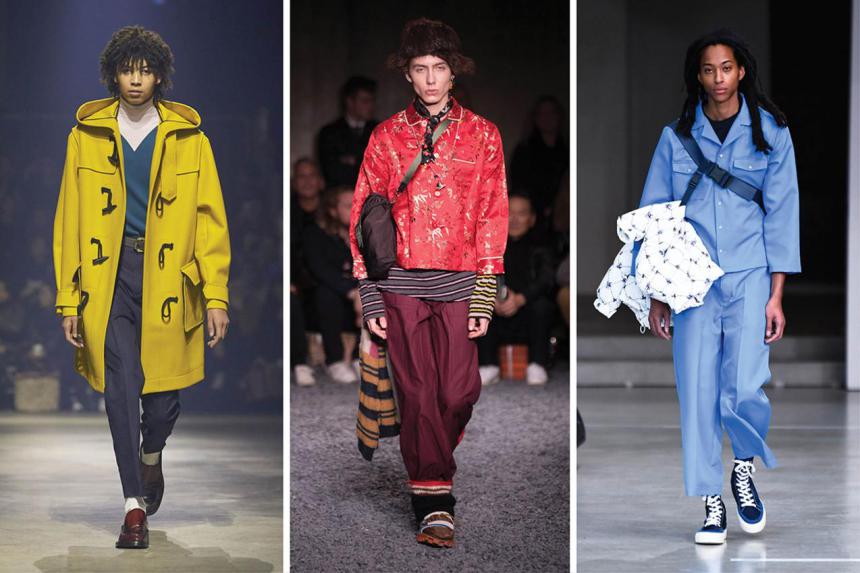 One thing I've been excited to see is that it seems a lot of designers are taking chances even with their more commercial items. This is the season to step out of your comfort zone and layer a few oversized items, patterns and textures. Naturally we still saw a decent amount of the classic fall items we love like Scarfs, Hats and Plaids but with a little flare from some of the themes above. 
Our Advice! 
Decide what it is that your comfortable in but take a little risk this season. Maybe don't layer 7 different patterns with an oversized jacket if your not someone who normally takes a ton of fashion risk. Instead use the themes above to gently guide your current style as it will allow you to have more fun with your wardrobe which is what fashion is all about to me. The most important part is feeling confident as that translates the most of anything. You can be wearing an outfit right from Chanel, Fendi or Gucci's runway but if it doesn't fit your personality you won't feel right and that translates more than anything.
We hope you have an amazing season as we at The Virgo Effect are super excited for all thats coming this way. Bold, loud patterns with insane layering…. we're on board.